Getting Started with Tebi¶
Signing up with Tebi, That's an easy process.¶
You can either go to the home page of the Tebi website to locate the Sign up button (in the corner on the right-hand side), or use this link. Once you have located the signup page, provide a valid email address and set a password to create your Tebi account and get started.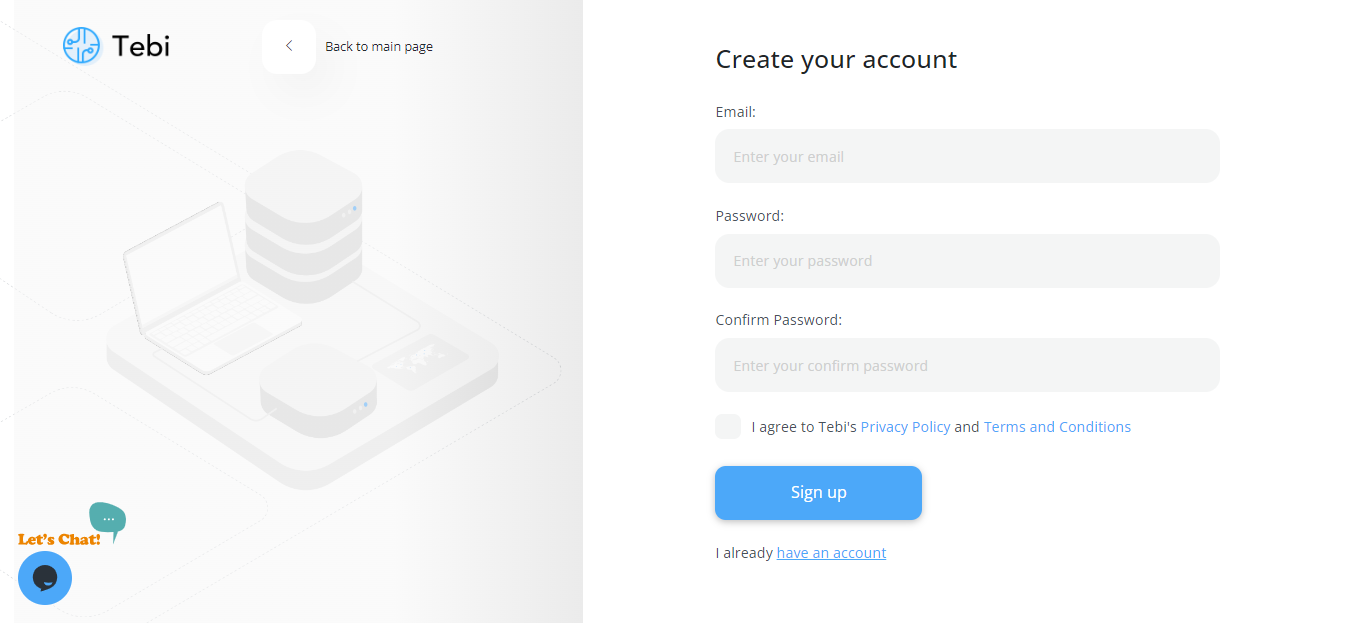 Before you sign up, make sure to read our privacy policy and service terms. Once you have completed the registration, verify your email address and log in to Tebi to begin use.
Note
Tebi lets you try the product FREE for 14 days. After the trial period, you can upgrade to the plan that suits your requirements. You will find the option to upgrade or downgrade in the Billing section.
Filling the Profile Details¶
After signing up, completion of your user profile is required to start using Tebi. Navigate to Settings > Update Profile.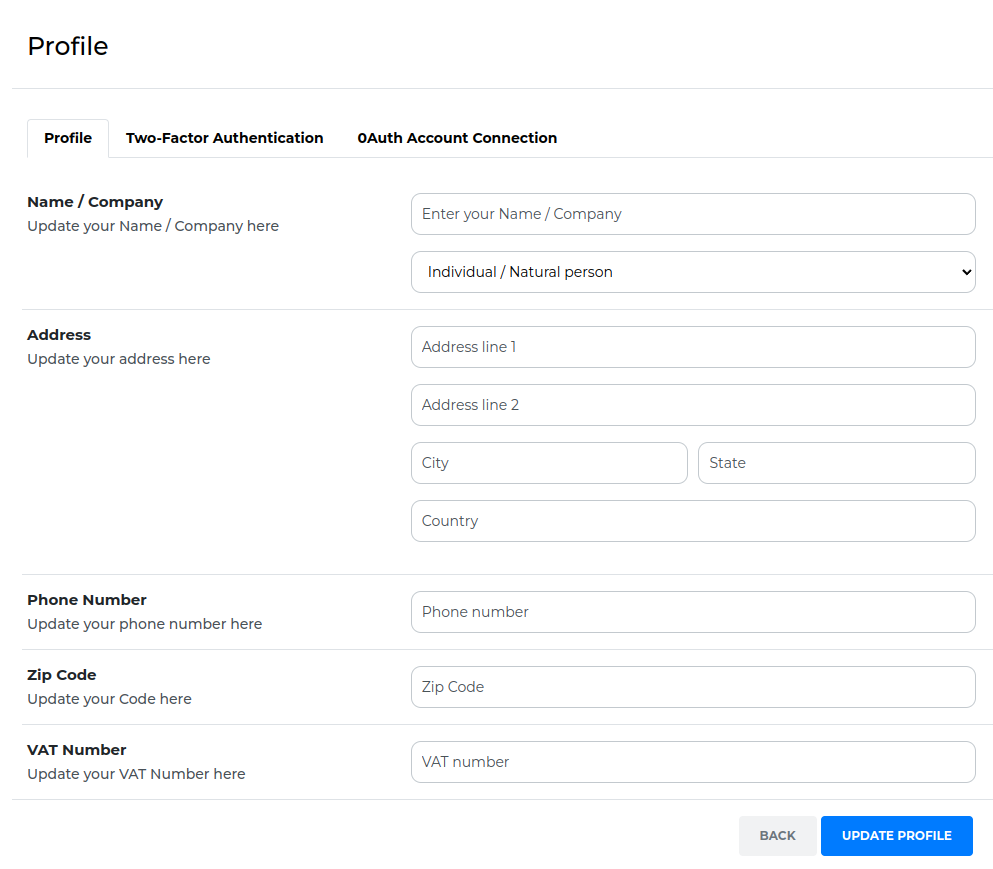 Here, you will provide your name or your organization's name, VAT number, address details, ZIP code, city, state, country, and phone number. Once you have entered all of these details correctly, click on the Update Profile button.
This page also allows you change your password.